Alquiler: Casa Entera Capacidad: 6 Situación: En población Tipo: Casa Rural
LA GRANJA
,
centric
setting in the locality of
Cadeñosa,
10 km far away from
Ávila.
Beautiful house in stone of the area, with details in wooden, it has a big garden surrounded by a bush with a barbecue and 2 tables, it has another parking area for the cars inside the garden.  
The house has 3 bedrooms, one main and two double ones, a wide kitchen-living room equipped by tableware and fully equipped of electrical appliances ( dishwasher, oven, hob, washing machine, coffee machine…), a dining room with fireplace, 2 bathrooms, one with bath and other with shower and a great terrace that goes over the main facade and other that is lateral.  
It is located in the same village of
Cardeñosa
where we can find any kind of services such as bars, butcher's shop, grocer's shop, chemist's, medical service from Monday to Friday (10.30 to 12:00). Ávila is located 10 min far away by car.  
High season:
long weekends, summer, June, July and August and Christmas since the 6th of December to the 6th of January.
Low season:
Rest of the year
Extra bed: €20 all the stay (7 rooms)  
The house has bed sheets and blankets but it has NO TOWELS.
TELEPHONES OF INFORMATION: 920.260021 655.159.230
Email: lagranjacasarural@hotmail.com
ASK ABOUT PETS
EQUIPMENT AND SERVICES
Indoor kit
Heating, Fireplace, DVD/video, TV in living room
Outdoor kit
Parking, Barbecue, Good views, Garden, Close garden, Garden furniture, Yard, Porch, Terrace, Green area
WHERE TO GO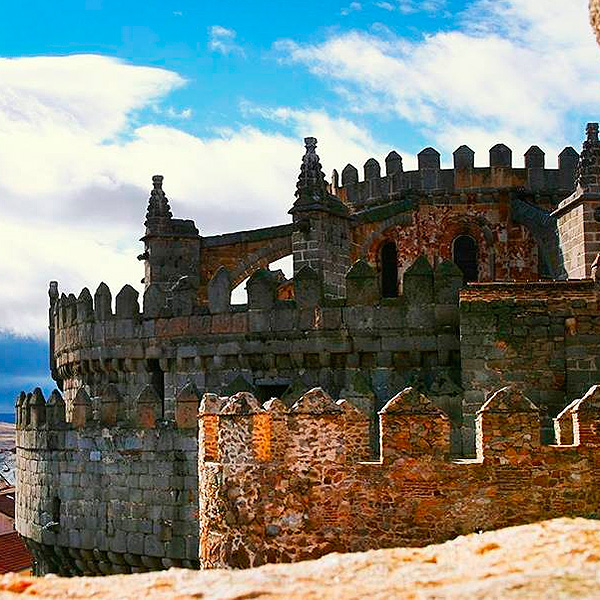 Muralla de Ávila
Ávila, la capital más alta de España, fue declarada en 1985 Patrimonio Cultural de la Humanidad por la UNESCO, hecho que no puede extrañar al contemplar la impecable muralla que rodea la ciudad y los ...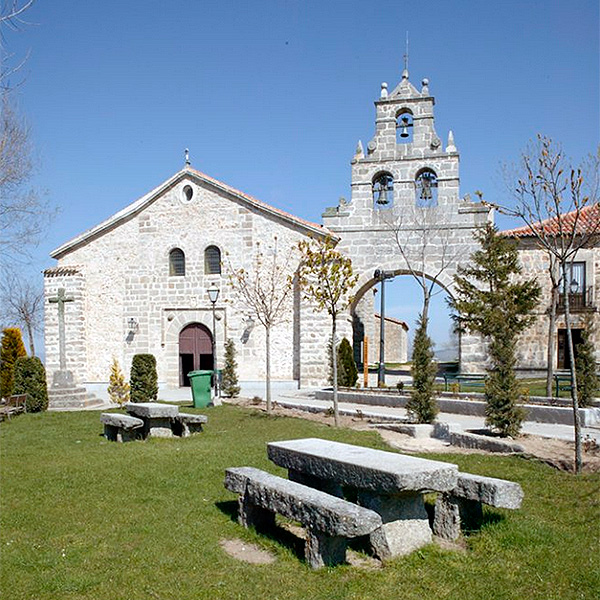 Nuestra Señora de Sonsoles
Uno de los lugares más emblemáticos de la ciudad, y uno de los sitios de visita obligada para todos los turistas que se acercan a Ávila, es la ermita de Nuestra Señora de Sonsoles.
Castillo de Manqueospese
Castillo de Manqueospese, también llamado Aunqueospese o Malquelespese domina todo el Valle Amblés y permite ver justamente las murallas de Ávila por encima de las lomas de la sierra de Yemas. Se con...
UPCOMING EVENTS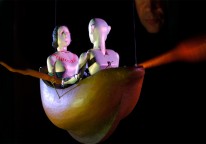 Titirimundi
En Segovia, del 14 al 19 de mayo
Titirimundi es un proyecto teatral destinado a la difusión, el fomento y el desarrollo de las artes de la marioneta. El festival promueve el teatro de títeres como una forma artística de raíz tradi...
Los sábados al teatro
En Segovia, del 19 de enero al 30 de marzo
En esta décima edición del ciclo "los sábados al teatro" programamos, como siempre, pensando en los más pequeños de la casa. Funciones recomendadas a partir de los 3 años donde incluimos títeres, teat...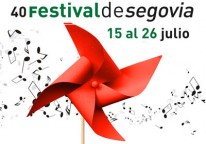 Festival de Segovia
En Segovia, del 15 al 26 de julio
Casi una veintena de conciertos en 10 espacios históricos con encanto para disfrutar durante 12 días de verano en la Ciudad Patrimonio de la humanidad.
ENVIRONMENT´S INFORMATION
Cardeñosa
The archaeological site is located in the municipality of "Las Cogotas", one of the most important municipalities of the Iron Age in Spain, next to the river Adaja, next to the dam reservoir Cogotas. 1 km from the North of the fort, the arch of the church of an isolated village can be seen and some rock tombs. The village keeps different traditional houses with rear yard with interesting details of stonework lintels and jambs. It has been traditionally a village of granite quarry. The apse of the parish is from the XV century, setting the octagonal chapel; the rest of the temple is from the XVI century and the offered ceiling of the central nave is Moorish. Through the term 45 stone cross are distributed with Steps of the Cross from the parish to the hermitage of the Virgin of Berrocal. The village keeps a squared bullring, it is not circular. There are remains of an old Romanesque road, as well as ruined flour mills.
Tours
La Casa de los Quesos, Castro celta de las Cogotas, Castro celta de la Mesa de Miranda, Castro celta de Ulaca, Ávila, Arévalo, Madrigal de las Altas Torres y la ruta del Mudéjar y además en Arévalo la Ruta del cochinillo...etc.
Activities
Multiaventura, Paintball, Rutas a caballo, Senderismo - trekking, Tenis, Tiro con arco, Bicicleta de montaña - BTT, Escalada, Golf...etc.